George Wood Performing Arts Centre is a state of the art venue located on the picturesque grounds of Yarra Valley Grammar in Melbourne's east, just 30 minutes from the CBD. For over three decades, the Venue has presented some of the country's most exciting and diverse events.
One of Victoria's largest auditoriums, the Venue boasts a seating capacity of 895 and is equipped with modern lighting, sound, vision, and automated flying systems, offering technical brilliance for your events.
The Venue regularly plays host to performances by some of Australia's best known artists and dance companies, and provides a stage for school and community events.
Dedicated to inclusively welcoming all patrons, George Wood Performing Arts Centre provides high quality front of house services, including catering, wheelchair access and onsite parking, along with backstage facilities to suit hirers of all types.
Our experienced management and technical staff will work with you to create an event you will be proud of.
Yarra Valley Grammar is proud to announce that construction has commenced on our new state of the art four-storey Performing Arts and Media Centre, with pre-works well underway.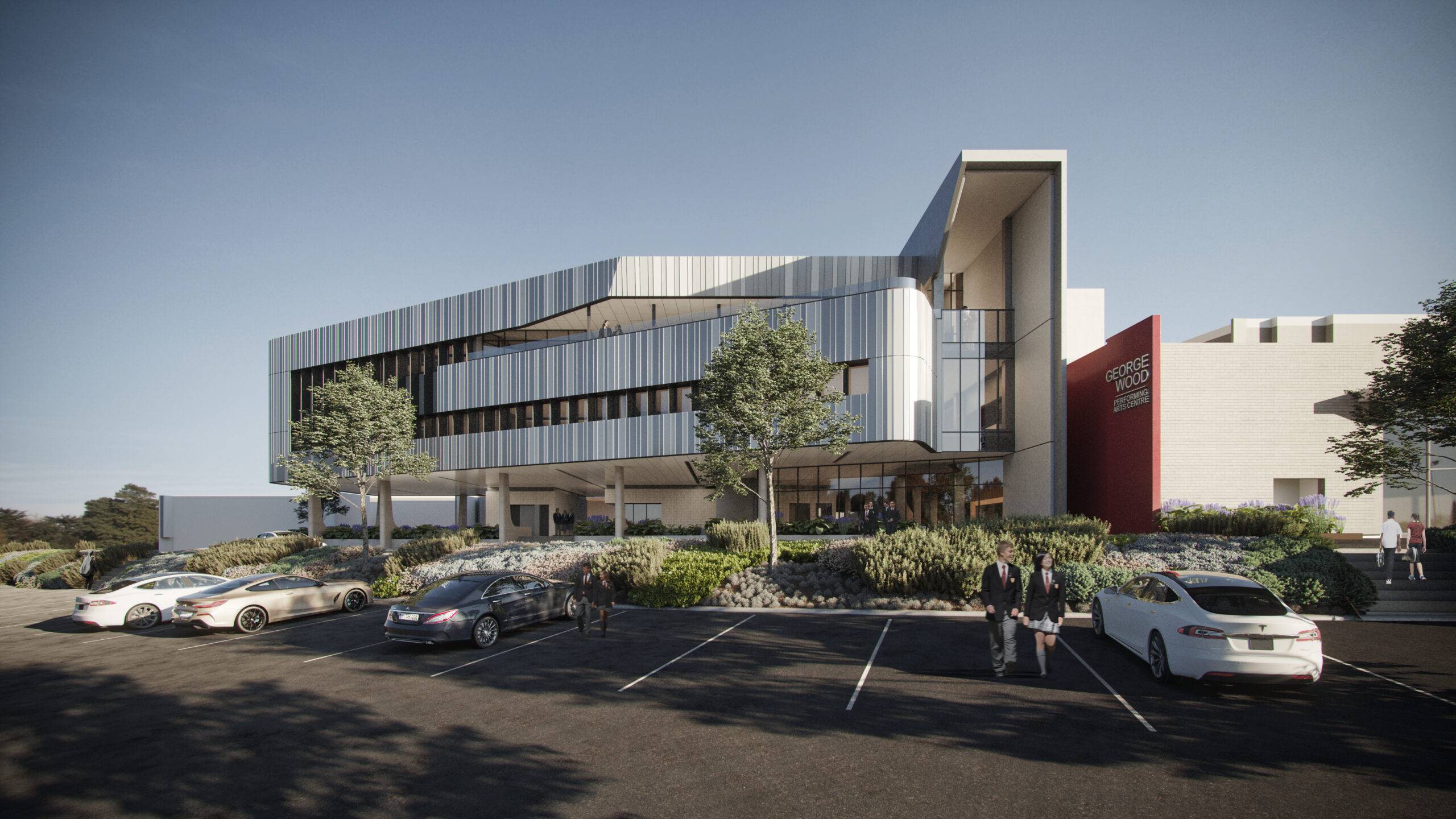 Comfortable auditorium seating across two levels, stalls and balcony.
Experienced and fully-trained Venue technicians to operate technical equipment.
d&b audiotechnik A-Series array speaker system to support the premium acoustically designed Venue itself.
A suite of the industry's best moving lights provide effects and glamour, alongside traditional conventional fixtures.
Principal dressing rooms and front of house catering facilities.
19-line motorised fly system, operated by Venue technicians.
We're excited to welcome hirers and audiences to our Venue to connect with live performance!
2024 Hire Requests
Expressions of interest for 2024 bookings are now open. Showcase your event at GWPAC next year!
Transport
Whether by train, bus, bike or car, plan your visit beforehand to make your experience as smooth as possible.
Accessibility
We're dedicated to providing a safe, inclusive and accessible site to everyone who visits us.
Looking to hire the Venue? Get in touch with us today.
GWPAC is dedicated to providing exceptional customer experiences. Contact our Management team today to learn how we can help create a memorable event for you.